Welcome to
Clothes that work
Clothes That Work is on a mission to clothe, educate and empower local job seekers to prepare them for employment success.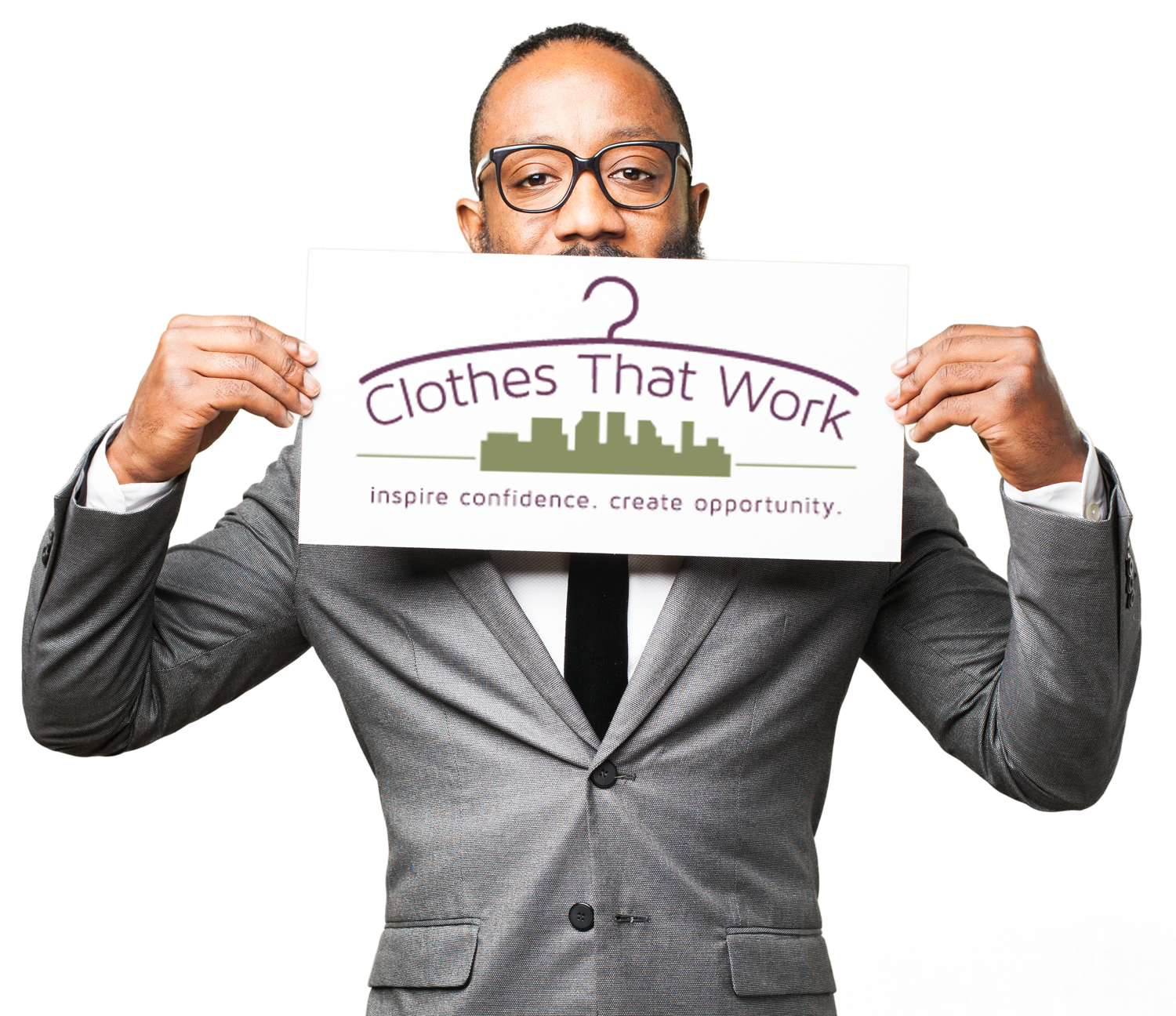 1133 S. Edwin C. Moses Blvd. Suite 392
Dayton, OH 45417
We are on the south side of the Job Center.
Monday – Thursday: 10AM – 2PM
Friday: 10AM – 3PM
2nd Saturday of Each Month: 9AM – Noon
We accept donations Monday through Friday from 10AM until 2PM. 
SUCCESS STORIES FROM OUR CLIENTS
"I feel very confident that I'm prepared with the clothing that was provided for me to go on and interview." – Jerrard
"I feel like I have the job already." – Joseph
"Having someone tell me that I look good gives me a sense of pride and belief in myself." – Dirron
"I think that Clothes That Work is an awesome organization. The clothes look new, and I felt like I was shopping in some fancy boutique! Thank God for organizations that truly care about people." – Teri
"I didn't believe I would find something that would fit me perfect – BUT I DID, AND NOW I FEEL 100% CONFIDENT." – Melinda
"I look ready for business. I feel good; I feel confident!" – Eddie
"Being prepared always makes you more marketable in the job market." – Darnell
"Every detail for my interview was chosen carefully and I felt heard and understood about my needs." – Tammie
"When you dress for success, it boosts your confidence." – Patricia
For your safety please note that masks are now required for all client services as well as shopping in the Boutique!
The Clothes That Work office and Boutique will be closed on Monday, July 5th, in observance of Independence Day.
The Kroger Community Rewards program is an easy way to support Clothes That Work at no cost to you. All you have to do is create a digital Kroger account, link your card to Clothes That Work and shop! Click this link to access their website and set up an account:...
Get in Touch. Get Involved.
1133 S. Edwin C. Moses Blvd.
Suite 392
Dayton, OH 45417